Used / Antiquarian Books sold by Dr. Hoff's Therapeutic Bibliotheca
Psychology, Psychiatry, Psychotherapy, Philosophy, and Christianity
Dr. Hoff's Therapeutic Bibliotheca
217 Lee Avenue
Toronto, Ontario
Canada M4E 2P4
phone: 416-429-9767
fax: 416-489-3351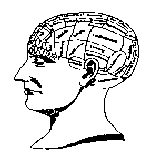 Terms of Sale
Prices are in US dollars. Taxes included. Shipping at cost, which averages $10 CDN for the first volume to Canada and $12 US to the States. Postage varies greatly depending upon size and weight of packed book. Discounts are given on large orders, especially to dealers and students. Click here to convert currencies.
To place an order, send an e-mail message to books@drhoff.com
Once a sale is confirmed, send a cheque in U.S. or Canadian funds. Credit card payment by Visa or Mastercard. Books offered are subject to prior sale, especially considering the cataloguing program has not been working since 2011 and no revisions have been made to the active list since then. Confirmed orders will be held for two weeks. Items are returnable within three weeks of delivery if arrival condition does not match description given. All books sold are tight copies with good bindings and hinges and no loose pages, and are packed in bubble wrap and cardboard.
Selling books is secondary to my practice as a psychologist, amd is now considered a hobby, but I have my long-time assistant, Lukas Tjiong, to process orders.